Developing the knowledge, skills, and talent of youth to
further food security and nutrition.
Raising awareness of the challenges and lessons learned in building the capacity of youth in agriculture and food systems.
October 2015. FAO, IFAD, WFP
60 pages
This document was prepared under the overall supervision of the CFS Secretariat, with expert technical supervision from FAO and IFAD, and includes case studies of CFS stakeholders in particularly YPARD, CTA, and the e-agriculture community of Practice. All cases are available on the CFS website at: www.fao.org/cfs/youth
This document provides case studies from different regions, that set out the challenges, successes and lessons learned relating to the development of knowledge, skills and capacity for youth in agriculture. Bearing in mind the necessity of addressing various approaches for targeting youth, case studies cover the areas of peer-to-peer knowledge transfer, vocational training and skills development, and education systems and research.
Cases from Africa: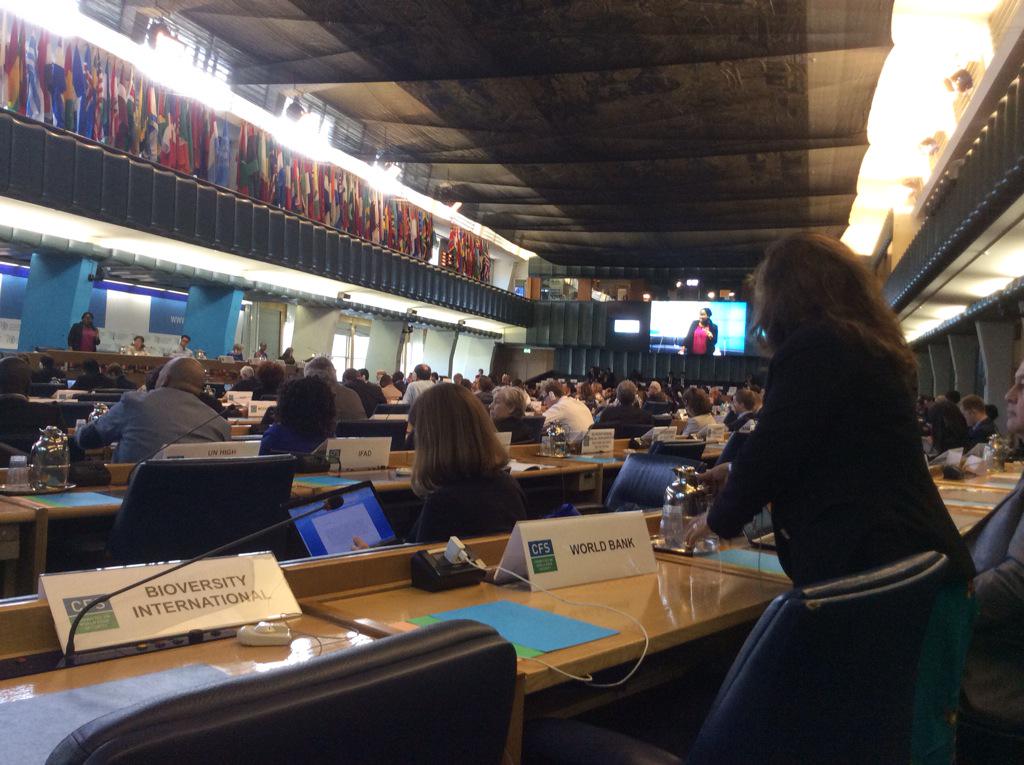 Songhai Centre (Benin) – IFAD
Nairobi and Environs Food Security, Agriculture and Livestock Forum-NEFSALF (Kenya) – Mazingira Institute, a Kenyan non-profit organization
Agribusiness Youth Program (Malawi)

–

The Farmers Forum for Trade and Social Justice

SOORETUL (Senegal)

–

AwaCaba

Building education policy-making capacity (Mozambique)

–

FAO and Ministry of Education and Culture

Levy-based funding mechanism (South Africa)

–

Global Forum for Rural Advisory Service (GFRAS)

Audio Conferencing for Agricultural Extension Service (Ghana) – Savannah Young Farmer's Network
Coastal Youth Fruits, Nuts, and Livestock (Kenya) – Sustainable Agriculture Community

Development Programme
It is unfortunate that the training needs of young rural people – in particular those needed to develop capacities to engage in productive, profitable and sustainable agriculture – have rarely been systematically addressed in education and training agendas. Even today, many national training plans contain no specific acknowledgement of the particular requirements of youth.5 In such a scenario, it is not surprising that many young people do not see agriculture as a viable and attractive career. (page 4)
http://www.fao.org/webcast/home/en/item/3992/icode/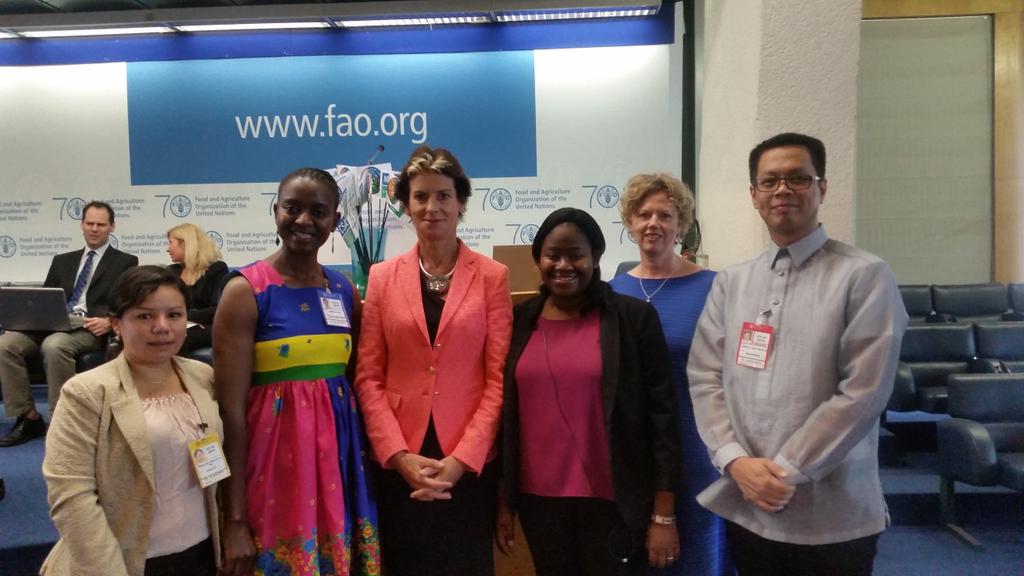 The objective of this Special Event is to raise awareness of the challenges and lessons learned in building the capacity of youth in agriculture and food systems. The outcome will be a list of contacts that can be used to build networks of organizations addressing youth capacity development issues. A background document including case studies of initiatives to build knowledge, skills, and talent of youth is available.
African youth selected to pitch their idea live at CFS 42
Rose Sakala, Malawi

Malick Lingani, Burkina Faso


Aissata Sow, Mali/France

Johnson Oluwaseun, Nigeria/Ghana

Chemora McKnee, St. Vincent and the Grenadines

Charles Batte, Uganda
Jorum Duri, Zimbabwe